Start with a Smile Project Guatemala
Breaking the barrier of poverty through education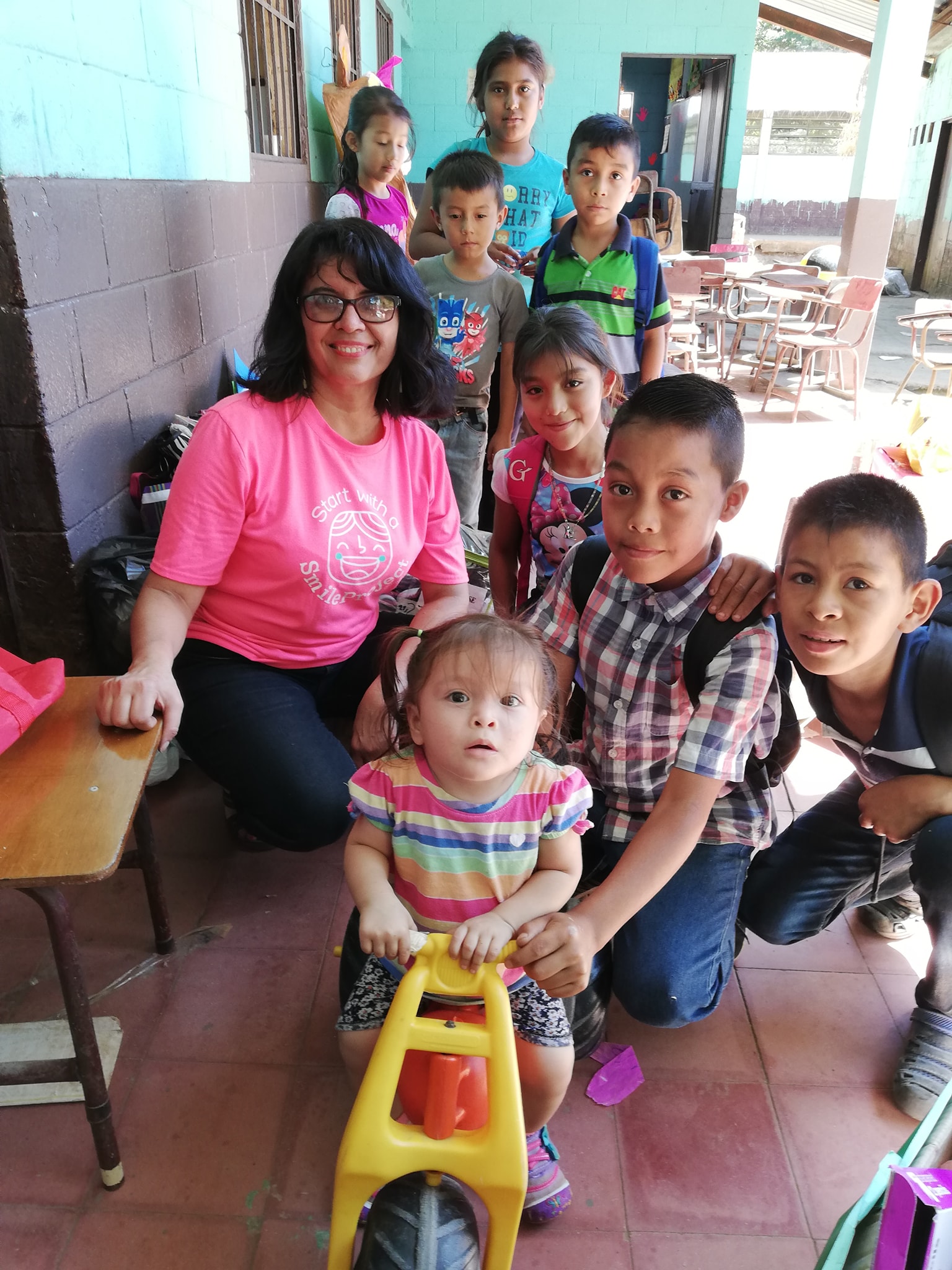 Proyecto Sonrisas – Guatemala
Hello! I am Amalia,  an Spanish teacher in Guatemala. I know from personal experience that education empowers girls. When I was a child, I received the best gift of my life: I won a scholarship. That scholarship allowed me to reach my individual potential. It also helped me break cycles of intergenerational disadvantage. I want the children of Las Delicias to have the same opportunities as I had. That's why  I started the non profit initiative "Proyecto Sonrisas" back in 2014. It was right before Christmas.
Proyecto Sonrisas is nonprofit, apolitical, non-religious, and non-governmental.
We seek: dignity, love and solidarity for boys and girls. We invite you to paint smiles and improve the education of children in the remote areas of Guatemala.

The 7 schools are located in the village of Las Delicias Del Jobo, Taxisco, Guatemala, 90 kilometers from the capital. 

We want to improve the conditions of abandonment so that the elderly have a decent life in their golden years.
.

The most special time of the year is Christmas, and with it the opportunity to share and bring joy to hundreds of children.
"Proyecto Sonrisas  is a wonderful initiative. The project provides kids in remote areas, with school supplies, in order to further their education. These supplies are made possible through national, as well as international donations. Your assistance is needed to further the program's growth. Donations can be given in various forms: money, school supplies, food, even clothing. I was fortunate to be a part of this project while living in Guatemala. Let's give for the kids, their education, and their well being. Read a little more on the project, look at the pictures, ask questions, but most important; let's all work together to make a difference.
Do it for the children and their future…"
Rodrigo Barrera Sagastume, Antigua, Guatemala
Whether through a donation, or because you decide to volunteer, or because you want to stop by while traveling in Guatemala and drop some gift, any help is welcome! #travelwithapurpose

Pluricultural, multilingual & multiethnic Guatemala
Guatemala is a country that has a great cultural and natural wealth, each region is unique. In the high mountains the climate is cold, in the central part a temperate climate is enjoyed all year round, on the coasts the climate is warm.
Our country is also rich in Mayan culture, here you will find spectacular ruins, for example: Tikal, El Mirador, Quirigua, Yaxhá, Uaxactún among so many Mayan remains.
The colors of the indigenous costumes and Mayan languages ​​are mixed with the beauty of its landscapes of volcanoes and lakes; like Atitlán and the lake of Petén Itzá, without forgetting its colonial towns and its friendly and hospitable people.